Want your beer, liquor, wine, soda or related product reviewed on our blog?
Just send us a sample!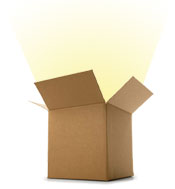 Once it arrives at our loading dock, someone from our highly acclaimed Receiving Department will immediately whisk your package through our spacious offices to our fun loving Marketing Team.
Your package will then get ripped open with high anticipation and assigned to one of our Professional Samplers. After they oohh and ahhh it, a copywriter will craft meaningful prose about your product and release it to the world via our highly trafficked blog.
Send to:
KegWorks - Samples
1460 Military Rd
Rear Building
Kenmore, NY 14217
Tags: