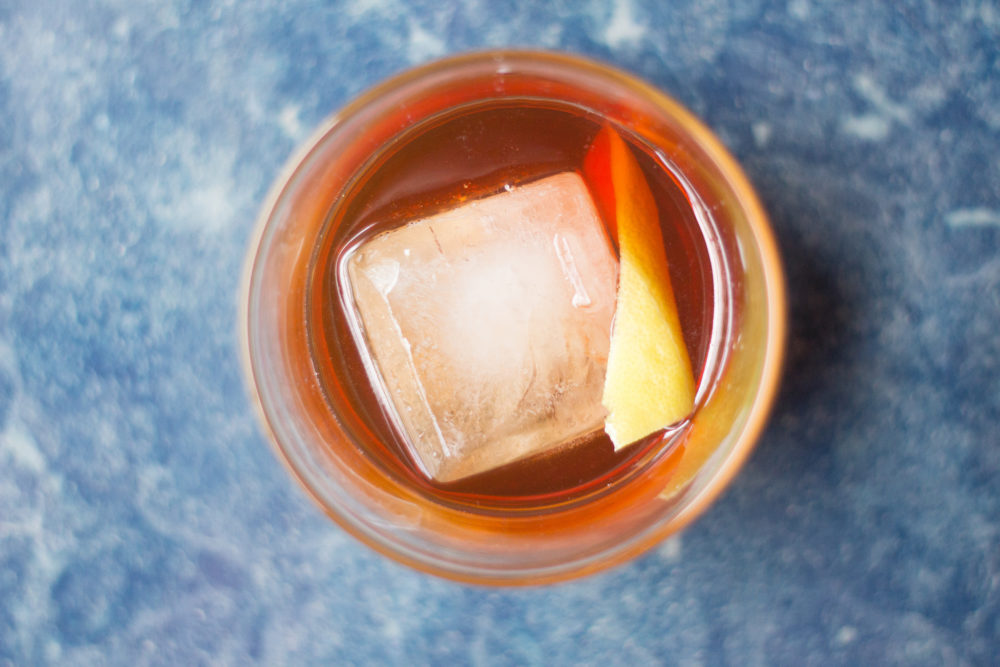 The Sazerac may be New Orleans' official cocktail, but the Vieux Carré is the history of the Crescent City in a glass. Its ingredients--French cognac and Bénédictine, American rye, Creole bitters, and Italian vermouth--are emblematic of some of the cultures that make New Orleans so vibrant.
A recipe for the Vieux Carré first appeared in the 1937 bartending handbook Famous New Orleans Drinks and How to Mix 'Em. The author credited Walter Bergeron of the lobby bar inside the city's famed Hotel Monteleone with its invention. (Contrary to popular belief, the Vieux Carré was technically not invented at the hotel's famed Carousel Bar, since it did not open inside the hotel until 1949.)
If you're looking for a stiff, elegant sipper tinged with history, the Vieux Carré is a fine choice.
---

Vieux Carré
Yield: 1 cocktail
Ingredients
⅗ ounce cognac
¾ ounce rye whiskey
½ ounce Carpano Antica sweet vermouth
1 bar spoon Bénédictine
1 dash each Peychaud's and Angostura
Lemon peel or cherry, for garnish
Tools/Drinkware
Rocks glass
Mixing glass
Cocktail jigger
Bar spoon
Cocktail strainer
King ice cube tray
Directions
Combine cognac, rye, sweet vermouth, Bénédictine, and bitters in a mixing glass.
Fill with ice and stir well to chill, about 30 seconds.
Strain into a rocks glass over a king cube and garnish with a cherry or lemon peel.
Related: