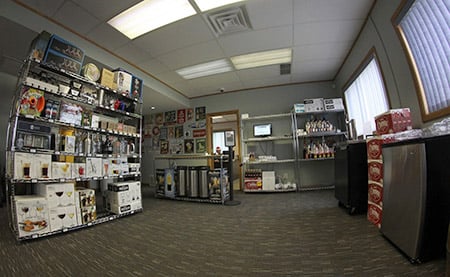 Here at KegWorks we take the holidays pretty seriously. So much so that we don't take vacation from Nov. 15 - Dec. 31. That's right. From the guys in our warehouse, to our Marketing and IT departments, to the President and CEO, we're all here working double speed to be sure your orders hit the road, the air, and your doorstep, right when you need them most.
One of the drawbacks of being an international e-commerce company is the inability to develop personal relationships with a lot of our customers. While we connect with you daily through our blog, Facebook and Twitter accounts, we don't get to see most of you in person.
Here's the good news for our customers in Buffalo. You guys can come see us anytime - we're here Monday – Friday from 9 am – 5 pm. And this year, through December 22nd, we'll be here on Saturday from 10 am – 2 pm.
Stop in, order from our computer, or pick up an order you placed from home to save on shipping. Ask for a tour of the office while you're here and we'll show you our progress on the bottle cap wall.
To those of you living outside of the Buffalo area, we understand if you can't come to see us, but we want you to know that we're working every day to improve the online ordering process. Since you can't stop by and see us, I want to introduce you to a few of the people on our team.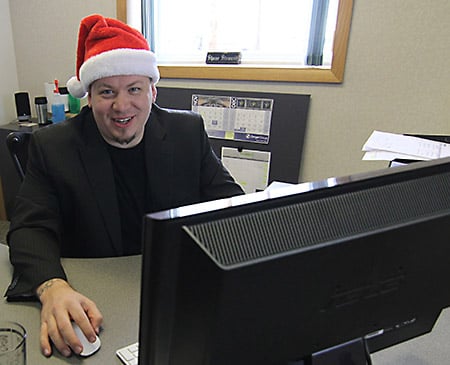 The gentleman in the picture above is Shane, our Retail Manager. Before taking this position, Shane worked with us as a Customer Care Representative. He knows our business inside and out. If you do happen to live in Buffalo, or you're in town visiting, come by and Shane will be here to give you a hand.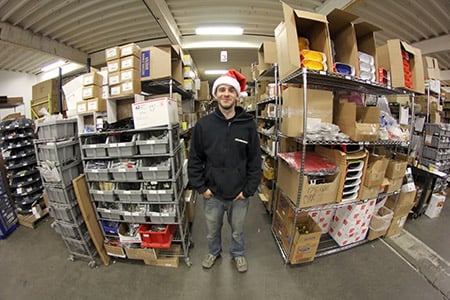 This is Nick from Shipping & Receiving. The guys in our warehouse work their butts off year-round, but they're especially crazy during the holiday season. They work harder, faster, and later, to ensure your gifts get where they're going on time.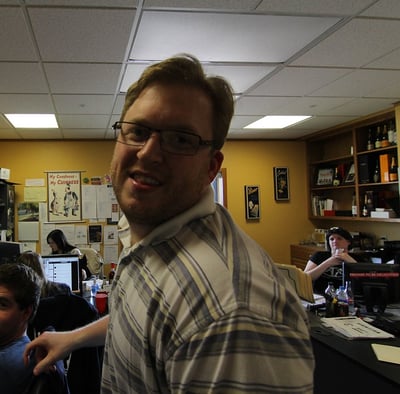 And last, but certainly not least, we have Mark, who is one of our Customer Care Representatives. If you've ever talked with Mark on the phone, you know he's just as friendly as he looks. There are many more of us of course, but you'll have to stop in if you want to meet everyone.
Our business couldn't thrive without you, our wonderful customers. Keeping you shopping at KegWorks means keeping you happy and getting you the goods when you need them most. That's what we always strive to do.
Rest assured, you can count on KegWorks this holiday season. Naughty or nice, you'll get just what you ordered when you shop with us.
And remember – if you're in town, stop by and see us on Saturday, through December 22nd, between 10 am – 2 pm, so we can take care of your order in person. We hope to see you soon. Have a happy holiday season!
Tags: