These guys were created for a reason and one reason only: to dispense cold, delicious beer quickly and easily. From the moment you take one of these kegerators out of the box, it is ready to go (hence "Ready-to-Go Kegerator"). Ease and convenience are not all that's makes these kegerators a great option.
---
Benefits of A Ready-to-Go Kegerator
You want cold draft beer and you want it now. We don't blame you! Enter the beautiful convenience of a ready-to-go kegerator. These kegerators are available at a variety of prices, with different features, but they all share a few things in common.
Simple and Convenient
It's not like old refrigerators grow on trees, and not everyone is lucky enough to have an extra one lying around in their garage or basement. Even if you do, you'll face a back-breaking chore to lug it to your desired location and perform the necessary labor to convert it into a keg fridge.
With a ready-to-go kegerator, you solve all of those problems. Just open up the box and you've got a complete draft beer dispensing system that'll have you pouring in a matter of minutes.
Attractive
Ideally, your draft beer dispenser should be proudly displayed as a badge of honor, not hidden away because its ugly and clunky. When you purchase a dedicated kegerator, you can trust that you're getting something that is both functional and handsome. Talk about a win-win, right?
Guaranteed Quality
Let's face it: not everyone is blessed with unfaltering mechanical ability. Sure, building your own kegerator saves some money, but if you don't trust what you built then those extra dollars in your pocket won't count for very much.
A ready-to-go kegerator is designed to be a plug-and-play solution that comes backed with a full manufacturer's warranty (Please Note: this warranty will vary based on the manufacturer, but typically, you can count on one year for parts and labor and a full five years on the compressor). If something goes wrong, you'll have a whole team ready to make things right. That peace of mind is worth it's weight in gold (or at least golden, delicious draft beer)!
---
Ready-to-go Kegerator Styles
The world of kegerators is easily divided into three different categories: Under Counter, Stand Alone, or Outdoor. Each style has plenty to recommend it, but really the question to consider is this: Where do you want to put your kegerator?
---
How Many Beers Will You Have On Tap?
What's better than having access to a keg of frosty draft beer at your fingertips? Well, how about having access to multiple KEGS of frosty draft beer at your fingertips? Although most units are initially set-up as Single Tap, it's easy to switch out the draft beer tower and faucets to convert these units into Multiple Taps. Of course, one important thing to remember is that you can only dispense as many kegs as your kegerator can hold. So if you'll want multiple kegs, make sure you invest in a keg fridge that's big enough to hold them.
---
---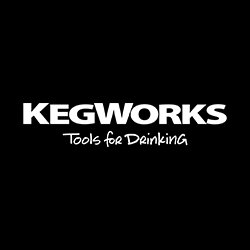 KegWorks has been selling cool tools for drinking and serving knowledge on tap since 1998. We are all about enjoying good drinks with good friends.