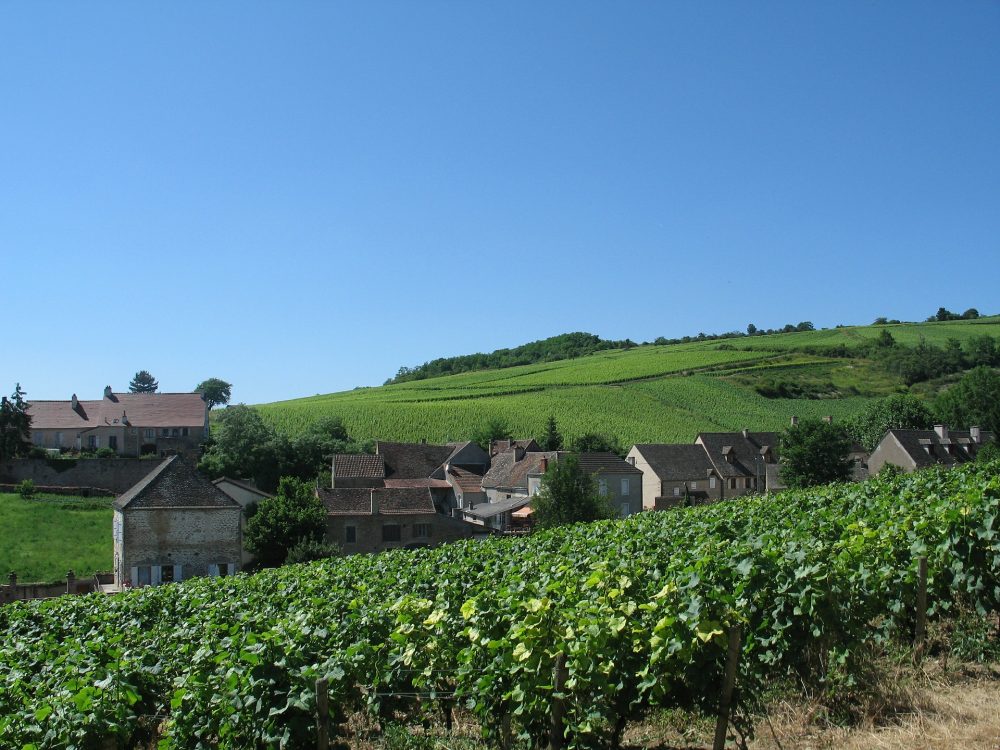 France's Burgundy region, known as Bourgogne in French, produces some of the finest (and also some of the most expensive) wines in the world.
Wine connoisseurs revere Burgundy for its limestone- and clay-rich soil and continental climate, which interact with topography and vine conditions to comprise the region's unique terroir. Terroir is a French concept that refers to the sense of place that manifests in wine. Fans also tend to appreciate that winemakers in Burgundy have a history of favoring earthiness and minerality in their wines. New World wines are comparatively much more fruit forward.
In this helpful primer, we break down the ins and outs of Burgundy to help you make more informed purchase decisions and better understand the wine you're drinking.
The Grapes of Burgundy
Burgundy is home to four grape varietals: pinot noir, chardonnay, gamay, and aligoté. That said, the majority of red wine from Burgundy is pinot noir, and the majority of white is 100% chardonnay. There are exceptions, of course. The red wines of Beaujolais, for instance, are 100% gamay.
Across the board, Burgundy is ideally suited for growing chardonnay and pinot noir. But even within Burgundy, some parcels of land (called climats) are considered better than others due in part to differences in mineral composition of the soil, the slope of the land, sun exposure, and microclimate. These factors form the basis of Burgundy's rigorously delineated wine classification system.
Wine Classification in Burgundy
Burgundian wine is resolutely hierarchical, and bottles are priced accordingly.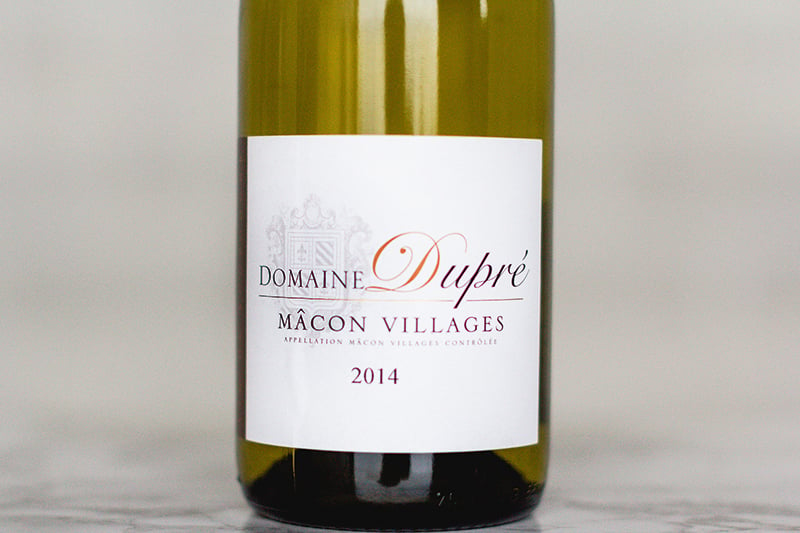 A little more than half of the wine produced in Burgundy is known as regional wine. The rules are more relaxed in this category, which is why you'll find regional wines that break from the typical Burgundy mold. Sparkling wines called crémants and whites made from aligoté fall within this tier. But you will also find 100% pinot noir and 100% chardonnay reds and whites. To identify a regional wine, look for the words Bourgogne blanc, Bourgogne rouge, or crémant de Bourgogne on the label. These are generic wines, so to speak, so you will not find a village or vineyard listed.
Village wines form the next tier. They make up around 37% of the wines produced in Burgundy. These are wines made from grapes grown on vineyards within a specific village, so they express the essence and particular style of that locale. Like regional wines, village wines are inexpensive as far as Burgundies go, and many great values can be found in category. Look for the name of a village or town on the label (Chablis, Meursault, Pouilly-Fussé, etc.). You will not see the name of a specific vineyard or climat.
Premier cru wines represent around 10% of all Burgundian wine production. They can only be made from grapes grown on premier cru climats, which are so designated for the land's strong reputation and consistent quality. A premier cru bottle will be labeled "premier cru" or "1er cru" and will also feature the village or town name. Sometimes, the specific plot of land from which the grapes were harvested will be identified, but not always. These wines are more expensive than the preceding two classifications, but they can be outstanding and are often worth the upgrade.
At the very top of the hierarchy are grand cru wines. They are the best of the best and represent just under 1.5% of all production. Each grand cru bottle comes from one of 33 designated vineyards that far surpasses those that surround in terms of terroir. Grand crus are highly prized, sought after wines. Since so few bottles are made relative to demand (about 6,000 per year), they fetch very high prices on the market. Grand crus are made to age and can be enjoyed decades past their vintage.
Wine-Producing Areas of Burgundy (i.e., Places to Know)
There are various viticultural areas within Burgundy, each with their own set of characteristics.
Côte d'Or
At the heart of Burgundy lies the Côte d'Or, a 30-mile long escarpment stretching from the city of Dijon southward. The Côte d'Or is further divided into the Côte de Nuits to the north, where the greatest red Burgundies are made, and the Côte de Beaune to the south, which produces both reds and whites. Mersault, Puligny-Montrachet, and Chassagne-Montrachet in Côte de Beaune are home to the greatest, full-bodied white wines in Burgundy.
Côte Chalonnaise
Just south of the Côte d'Or is the Côte Chalonnaise. Winemakers here produce both reds and whites. The most notable villages within the region are Mercurey, Montagny, Bouzeron, Givry, and Rully. Mercurey produces particularly good wines--mostly reds from pinot noir. If you find a bottle from Mercurey here in the United States, consider snatching it up. They tend to be excellent values.
Mâconnais
Then there's the Mâconnais, an important white wine producing district with more sun and less rain than its northerly white wine-producing neighbor, the Côte de Beaune. The white wines here are generally fermented and aged in stainless steel tanks, so they tend to be more crisp and fresh than white Burgundies that see oak. That also means they should be consumed younger, ideally within two years of the vintage.
Mâcon whites are also classified differently. From lowest to highest quality, they are ranked as follows: Mâcon Blanc, Mâcon Supérieur, Mâcon-Villages, St-Véran, Pouilly-Vinzelles, and Pouilly-Fuissé. Pouilly-Fuissé wines, which take their name from an important appellation within the Mâconnais, are the most esteemed and the most expensive.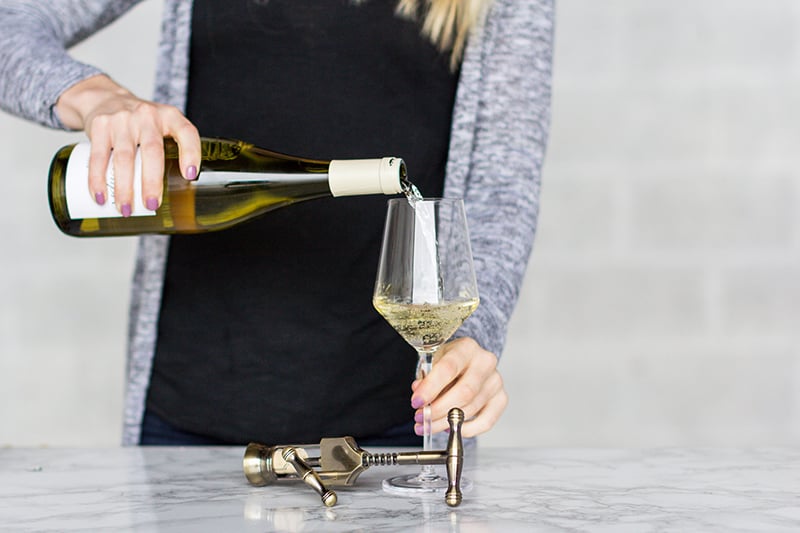 Chablis
Some 60 miles north of Beaune, Chablis is geographically removed from the preceding appellations, but it is one of Burgundy's most important. Its production is nearly 100% white and nearly 100% chardonnay (there are exceptions, of course), and its wines are markedly more acidic than those of the relatively warm Mâconnais. Chablis wine may be fermented and aged in stainless steel, or it may be subjected to barrel maturation. The former will better retain the acidity and minerality inherent to Chablis' terroir.
Like the Mâconnais, Chablis has a unique classification system. Petit Chablis is the lowliest, followed in ascending order by Chablis, Chablis premier cru, and Chablis grand cru. A grand cru Chablis has some aging power. It's not unusual for them to drink well for up to 8 years or past the vintage.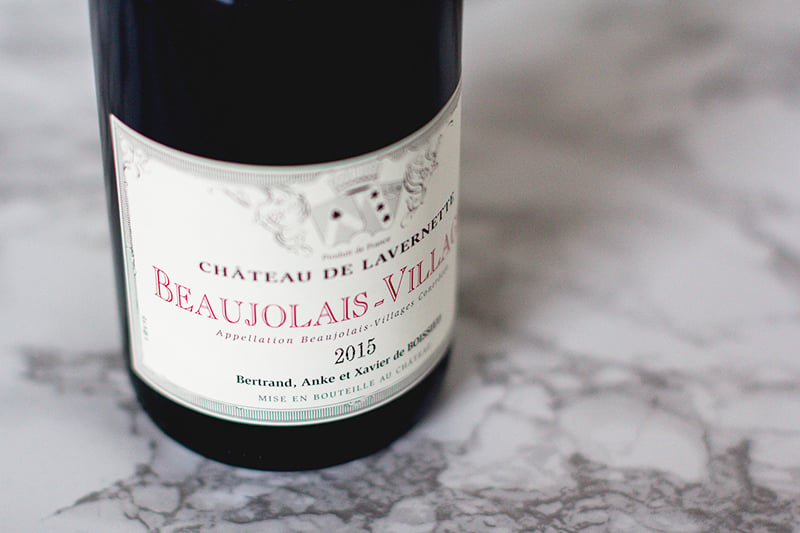 Beaujolais
Finally, there is Beaujolais. In terms of climate, soil, and style, it is very distinct from the rest of Burgundy and is generally treated separately. Beaujolais is characterized by granite- and schist-rich soil and more temperate weather. It specializes in light and fruity red wines from 100% gamay grapes. They are meant to be consumed young (within one to three years of the vintage) and even slightly chilled, which brings out their vivacity. A bottle labeled simply "Beaujolais" is the most basic of wines produced here, followed by Beaujolais-villages, and cru. Cru labels typically won't bear the Beaujolais moniker. Instead, they will identify one of ten Beaujolais villages: St-Amour Juliénas, Chénas, Moulin-a-Vent, Fleurie, Chiroubles, Morgon, Régnié, Brouilly, and Côte de Brouilly. These upper-echelon Beaujolais may be aged longer than three years as they tend to be more tannic.
No discussion of Beaujolais is complete without mention of Beaujolais nouveau. It is a particularly light and fruity style of Beaujolais that goes from field to bottle to shelf within six to eight weeks. On the third Thursday in November, producers put out a new vintage of Beaujolais nouveau as a preview of what one might expect from the crus that will be released the following spring. In the 1980s and into the 90s Beaujolais nouveau was very trendy. The craze has died down in favor of other wine fads.
The complexities of Burgundy cannot be captured in a simple primer. Hopefully though, you have enough information to make an informed choice at a restaurant or wine merchant. After all, the best way to learn about wine is to get out there and experience it.
Related: