I read an article today at thedrinksbusiness.com titled Molson Coors to Launch Beer for Women.
Ahem. Excuse me? Does that imply that other beer is not for women? Or that, if you're a woman and you like other beer, you're not as female as the non-beer drinker?
I call BS.
According to the article, the beers they're creating are more like champagne overall, like Boston Beer Co. and Weihenstephan Brewery's collaboration, Infinium. My issue with the entire idea is this:
I am a woman. I like beer. In fact, I love beer. I can even go so far as to say that I enjoy most styles of beers that I've ever had the opportunity to taste. Perhaps the funniest part of this entire diatribe is that of all the styles I have tasted, many of the ones I like the least happen to be lighter and oftentimes more champagne-like in nature.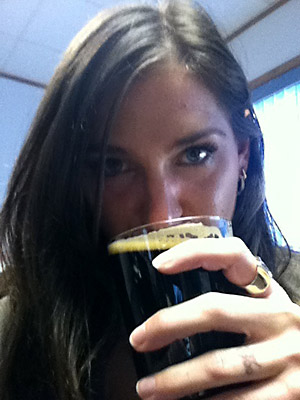 Whattaya think of that, Molson Coors?
Look, I may not be your typical woman. It's true, I do love American football (even the draft) and good bourbon, neat. But before alienating an entire group of women who, like me, do love beer, maybe Molson Coors should've went about their new marketing strategy in a different way.
I tend to steer clear of Molson Coors brews and this new targeting strategy certainly isn't changing my mind.
Tags: