Throwing a party this year to celebrate Mardi Gras? Maybe you're planning on giving up alcohol for Lent (if so, God bless your soul). Either way, we've got four great cocktail suggestions for you to try tonight.
1. New Orleans Hurricane (Recipe courtesy of AllRecipes.com)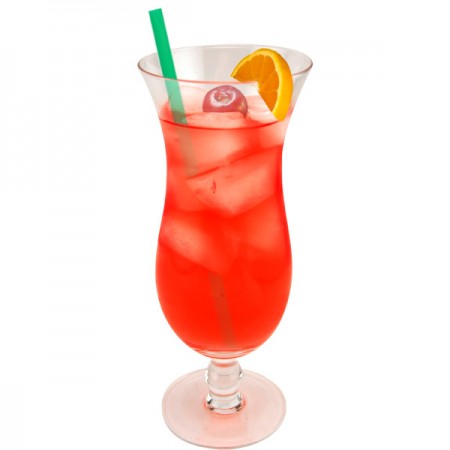 Ingredients (for 1 drink)
2 oz light rum*
1 oz 151 proof rum
2 oz passion fruit flavored syrup
1 cup lemon lime soda
1 oz lime juice
½ cup ice
Maraschino cherry for garnish
Preparation
In a cocktail shaker, combine ice, light rum, passion fruit syrup, soda, and lime juice. Shake well and pour the mixture into a hurricane glass. Float the 151 rum on top of the drink, garnish with a maraschino cherry and enjoy! Or opt for a three-ingredient take on the Hurricane that stays truer to the original recipe.
*Don't know light rum from dark rum from rhum agricole? We've got you covered.
2. French 75 (Image and recipe courtesy of SeriousEats.com)
Ingredients (for 1 drink)
2 oz gin
1 oz fresh lemon juice
2 tsp sugar
Champagne or sparkling wine
Lemon spiral for garnish
Maraschino cherry for garnish
Preparation
Fill a cocktail shaker with ice. Shake gin, lemon juice, and sugar for about 15 seconds. Strain into a champagne flute, then top with champagne or sparkling wine. Garnish with the lemon spiral and cherry, and you're done!
3. Mardi Gras Milk Punch (Image & Recipe courtesy of TheKitchn.com)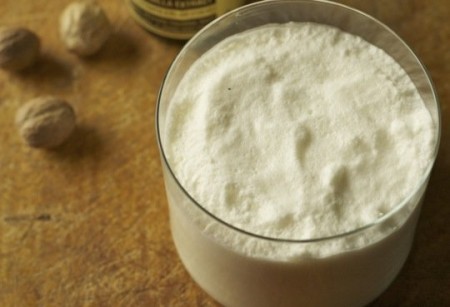 Ingredients (for 6-8 drinks)
2 cups milk
½ cup heavy cream
½ cup bourbon or whiskey
6 tbsp confectioners sugar
Splash of pure vanilla extract
Chocolate syrup for garnish
Preparation
Place milk, cream, bourbon, sugar, and vanilla extract in a blender. Add a handful of ice cubes. Blend until frothy, and serve in a rocks glass with a drizzle of chocolate syrup on top.
4. Sazerac (Image and Recipe courtesy of SeriousEats.com)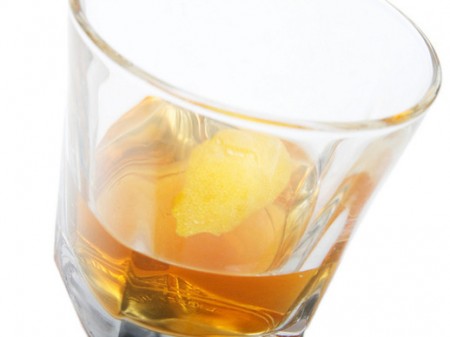 Ingredients (for 1 drink)
2 oz rye whiskey
1 tsp Herbsaint, Pernod, pastis, or absinthe
1 tsp sugar
3-4 dashes Peychaud's bitters
Lemon peel for garnish
Preparation
Chill an old fashioned glass in the freezer. In a mixing glass, combine sugar, the bitters, and a few drops of water. Mix with a spoon until the sugar is dissolved, then add the whiskey. Add some ice, and stir for about 30 seconds.
Pour Herbsaint, pastis, or absinthe into the chilled glass, rotate the glass until the inside is coated, then discard the excess. Strain the liquid from the mixing glass into the serving glass, garnish with the lemon peel and enjoy!