Listen, we realize we sometimes leave the winos hanging. This week, for that very reason, we've added a few of the hottest wine products to hit the market, and we're stoked to tell you about them. Let's get right into it.
1. Vino2Go Insulated Wine Tumbler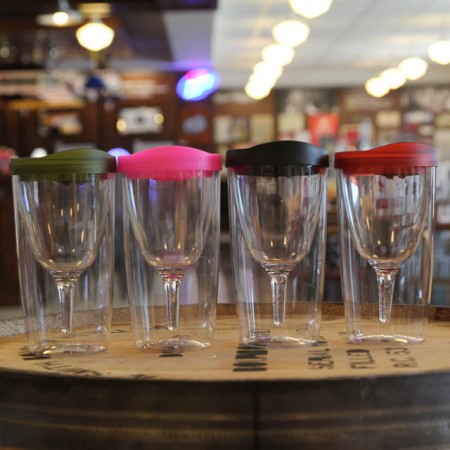 Great for outdoor parties, festivals, or pregame car rides (of course, only if you're not driving), the Vino2Go wine tumbler is basically an adult sippy cup. I guess you could call it an adult travel mug too. Either way, it's pretty damn rad. The 10-ounce cups are available with 4 different colored lids, and each features a double-walled acrylic plastic construction that keeps your drink insulated without any sweaty condensation. The snap-on lid has a sliding opening that allows for sips without spills when you're on the go.
2. High Heel Shoe Wine Bottle Holder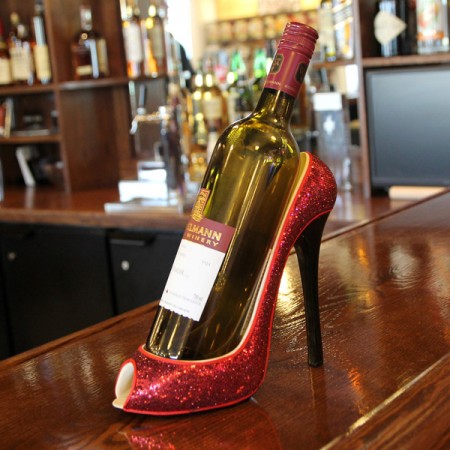 Dorothy, you're not in Kansas anymore, so ditch the drab bottle stands. Grab this high heel shoe wine bottle holder and spice up your drinking space with some style. The high heel holder fits most standard sized wine bottles, and makes a great gift for any wine-loving, spirited shoe shopper.
3. Libbey Royal Leerdam XL Wine Glass
Don't be that guy or gal who fills a standard sized wine glass until it's brimming over the top. It's not that I care about you drinking all that wine. I can dig it. Sometimes you need to. I just don't want to see you being judged for your pour. So grab this XL wine glass and give it a standard pour. If you fill it half-way, you've still got over 12 ounces. Sometimes bigger is better, and in this particular case, that definitely holds true.
Tags: