This easy mulled wine recipe will be a hit with your guests on a cold night in.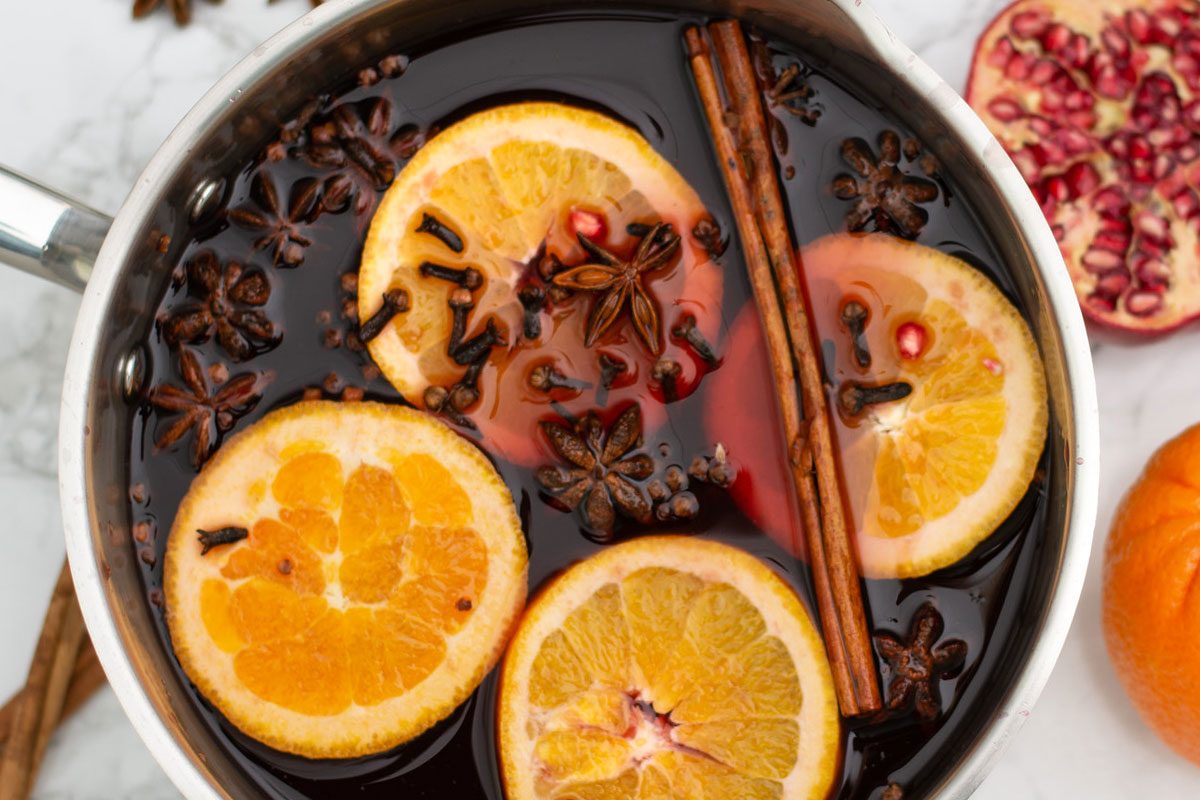 Mmm, mulled wine. It seems like everyone loves this seasonal, hot wine treat and clearly, we agree. It's easy to make on the stovetop and it's guaranteed to warm everyone up on a chilly winter night.
Mulled wine originally came about in the 2nd century by the Romans who would heat wine to fight off the cold winter. As its popularity grew, Europeans would mix heated wine with spices, sweeteners and herbs to promote health and make the warm mixture more flavorful.
So grab a bottle of inexpensive wine (nothing fancy needed) and get to mulling!
---
Orange Pomegranate Mulled Wine Recipe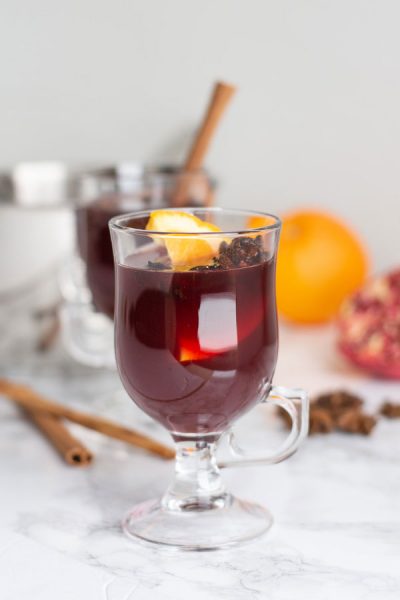 Yields: 8 Servings
Ingredients
1 750 mL Bottle red wine

1 cup Orange juice

½ cup Honey

1 Orange, sliced

½ cup Pomegranate seeds
Glassware
Tools
Instructions
Combine all ingredients into a sauce pan. Simmer mulled wine for an hour until hot (do not boil). Serve in coffee mugs and enjoy.
Want A Taste? Shop The Recipe.